What is a Learning Commons?

A learning commons is more than a library, it's a physical or virtual space that allows students to be engaged and deepen their learning by critically thinking, problem-solving, collaborating, innovating and communicating. The goal is to broaden student learning beyond the classroom and community. For more information, visit the Alberta Education website.
Library Technician
Learning Commons Online Catalogue and Resources

Click here to access our Learning Commons collections and digital resources. (Choose St. Lorenzo Ruiz Middle School from the list.)

Login to Destiny with your school username and password - search for resources, access digital subscriptions, and manage your account.

To access the Online Reference Centre from home, contact Mrs. Weik for our division's password.
RDCRS READS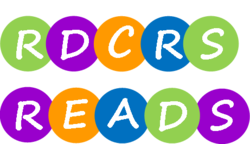 Red Deer Catholic Regional Schools has developed the RDCRS READS Program to foster a love of reading through continued access to books. This is done through a partnership with schools' Learning Commons and creating classrooms rich in literacy. 
This focus continues to inspire the love of reading in all elementary, middle and high school students. 
Our schools foster a love of reading throughout the year:
Librarian-led and student-led book talks
Family literacy days
Full-school family book share 
Student choice 
Book tournaments
Book tastings
Interactive and engaging Learning Commons
RDCRS READS continues into the summer months by promoting reading growth.
You can foster a love of reading over the summer months:
Check out your local libraries for any virtual events or activities.
Bring a book with you on holidays, when you go to the park or to the beach.
Enjoy a good book before bed.
Discover digital books that you can take anywhere with you.
Enjoy a variety of reading materials, such as magazines, graphic novels, picture books, comics, etc.
This award-winning program is designed to strengthen students' literacy skills. 
Share with us images of you or your child reading on Facebook, Twitter and Instagram at #rdcrsreads.
"I read books, because I love them, not because I think I should read them." - Simon Van Booy, Author.